True Color Grey Arc Flash Faceshield
$91.00 – $119.00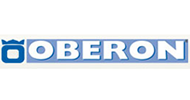 Oberon's True Color Grey Arc Flash Faceshield manufactured with Oberon's proprietary Grey ARCBLOX Polycarbonate featuring XLRaes nanotechnology.
Description
TCG ArcShield manufactured with Oberon's proprietary ARCBLOX polycarbonate featuring XLRaes nanotechnology
Best Color Acuity. See your work without color distortions. Yellows are yellow. Whites are white.
Translucent Lower Crown and Side-shield extenders
Economy Uncoated Faceshield
Use with Oberon's Arc Flash Balaclava Sock Hood
Meets NFPA 70E, ASTM F2178, ANSI Z87.1, ANSI Z89.1
Made in USA
Dimensions
Configuration: Faceshield
Arc Rating: PPE 2+ (12 calories)
Assembly: A1 Adapters for Slotted Hard Cap
Coating: Economy Uncoated
Length: 15.0 in
Ship Length: 17.0 in
Width: 11.0 in
Ship Width: 13.0 in
Height: 9.0 in
Ship Height: 10.0 in
Weight: 3.0 lbs
Ship Weight: 4.0 lbs
Export Compliance
Export CoO #1:
US Export CoO #2: Schedule B
Tariff Code: 9004900000
Preference Code: B
Export Producer: Yes
Export Net Code: No
Export ECCN: EAR99
NAFTA Compliant: Yes
Export UNSPSC: 46181702
Only logged in customers who have purchased this product may leave a review.
Search Products
Product categories
Talk to Our Helpful Sales Staff
Fast, Friendly Assistance
Product Questions
Quote Request
Problem Solving
1 (916) 905-6535
contact [@] macronsafety.com